Prof Fiona Walter
Director (Faculty)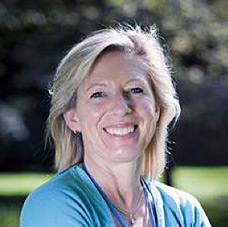 Fiona co-leads CanTest with Willie Hamilton – while she leads on faculty, capacity-building and educational aspects, Willie leads on research.
Director of the Wolfson Institute of Population Health at Queen Mary University of London, Fiona joined in April 2021 after serving as Reader in Primary Care Cancer Research in the Primary Care Unit, Department of Public Health and Primary Care at the University of Cambridge. Fiona retains close ties with the Cancer Group there as a Honorary Senior Visiting Fellow, on work that focuses on primary care oncology and the patient pathway, using a wide range of approaches including mixed methods and trials set in general practice.
Fiona is a member of the NIHR-Department of Health's Policy Research Unit for cancer awareness, screening and early diagnosis. She also has a portfolio of global cancer research, including studies on cancer prevention and early detection in Australia; on improving outcomes for women with breast and cervical cancer in sub-Saharan Africa – AWACAN; and on symptomatic lung cancer outcomes in the US.
Fiona has been a member of Cancer Research UK's Early Detection and Diagnosis Research Committee since inception. She is also a member of the CRUK Cambridge Centre's Early Detection programme steering committee, member of the NCRI Screening, Prevention and Early Diagnosis (SPED) group, and ex-chair of the NCRI Primary Care Clinical Studies Group's Early Diagnosis sub-group.
Follow Fiona on Twitter @fmw22
Institution
Queen Mary University of London, UK