International comparison of FIT use across the globe in primary care symptomatic patients: A narrative view
Introduction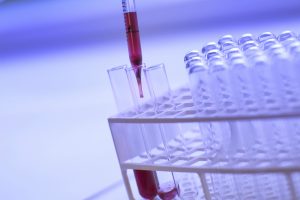 Colorectal cancer causes over 600,000 deaths annually. Diagnosis is difficult; symptoms commonly occur with benign conditions. In the UK, Faecal Immunochemical Tests (FITs) have recently been approved for use in primary care patients with lower-risk symptoms of possible colorectal cancer. This systematic review of clinical practice guidelines examined how FITs are used in symptomatic primary care patients suspected of colorectal cancer worldwide and the underpinning evidence.
Aims & objectives
This study aims to review current worldwide recommendations around FIT use to triage patients with lower abdominal symptoms for suspected colorectal cancer in primary care. We will provide an overview of the current guidelines and discuss the areas of uncertainty and controversy, in order to guide a post-implementation assessment of FIT use in England.
Methodology & activity
MEDLINE, Embase, Scopus, ISI Web of knowledge and TRIP databases were systematically searched to identify relevant guidelines and consensus statements published within the last ten years on initial assessment of patients with symptoms suggestive of colorectal cancer.
We also hand-searched known guideline databases and cancer and gastroenterology societies, checked references of related literature and asked worldwide experts. Two independent reviewers performed the title, abstract and full-text selections. From the included guidelines we explored: 1) which countries use FIT for symptomatic primary care patients; 2) in which population it is used; 3) the cut-off used and other FIT-associated characteristics; and 4) the level of evidence on which the FIT recommendation was based.
Outputs & impact
The initial search yielded 2,439 publications; 25 covered initial diagnostic assessment of patients with symptoms suggestive of colorectal cancer in 15 countries across 5 continents (Asia n=1, Europe n=13, Oceania n= 4, North America n=5, South America n=2). In 3 countries (Spain, UK and Australia), FIT was recommended for patients with abdominal symptoms, unexplained weight loss, change in bowel habit and anaemia. These recommendations were mainly based on evidence from secondary care, screening of asymptomatic patients and expert opinion. The level of evidence in the symptomatic primary care patient population is low, yet FITs were strongly recommended by experts.
We expect the following scientific outputs: a published article and presentation at conferences.
Next steps
We completed data extraction. Next steps will be data analysis and interpretation and publication.
Related projects
Publications