International comparison of FIT use across the globe in primary care symptomatic patients: A narrative view
Who is involved?
Project Summary
Colorectal cancer is the fourth most common cancer in the UK, and the second leading cause of cancer-related deaths. Diagnosing colorectal cancer is difficult, as symptoms fit many other common ailments.
NICE guideline NG12 (2015) recommends urgent referral for patients with alarm symptoms who have a relatively high risk of colorectal cancer. However, many patients with colorectal cancer present with vaguer symptoms. Therefore, the recently published NICE guidance DG30 (2017) suggested a faecal immunochemical test (FIT) for use in primary care for patients whose symptoms suggest possible colorectal cancer, but do not represent a great enough risk of cancer for an urgent referral. FITs measure the amount of haemoglobin in a stool sample and can be used to identify possible colorectal cancer.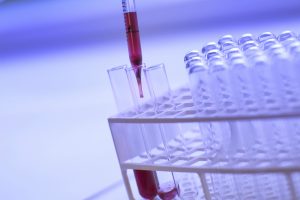 The DG30 guideline recommendation was based mostly on evidence of the performance of FITs at diagnosing cancer in patients in secondary care, and in screening studies. As part of a larger project to provide the evidence for this low-risk-but-not-no-risk primary care population, we will perform a narrative review to provide an overview of how FIT is used in these symptomatic primary care patients suspected of colorectal cancer worldwide. This review will search current guidelines and consensus statements on initial assessment of colorectal cancer and survey health care practitioners and researchers worldwide. It will explore: 1) which countries use FIT for symptomatic primary care patients, 2) in which population it is used, 3) the cut-off used, 4) the evidence on which the guideline is based, and 5) whether FIT is also used in screening.
This study will be complimented by two English-based mixed-methods cohort studies on the diagnostic accuracy of FIT in symptomatic primary care patients for the South West of England and the East of England.