Melanoma risk assessment and tailored prevention in general practice
Who is involved?
Project Summary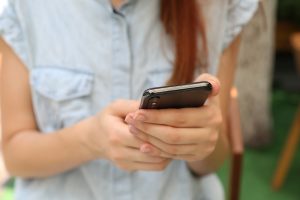 In Australia, over 14,000 new cases of melanoma will be diagnosed in 2018, with 13% of those expected to result in death. Early diagnosis increases the chance of survival from melanoma and primary care plays a major role in early detection and preventative advice. In Australian general practice, a targeted approach is currently only recommended for people at increased risk, however general practitioners have shown to be relying on personal knowledge, intuition and perceived risk to guess the complex interaction between multiple risk factors. A targeted approach to categorise the population based on risk to deliver appropriate early detection advice could reduce the burden of the disease; which could be achieved by using new technology, such as mobile applications (apps). There is growing evidence to support the use of these emerging technologies into clinical care however there is limited evidence about their acceptability and efficacy.
This PhD aims to identify the prevalence of people at increased risk of melanoma and gain an understanding of the usefulness, acceptability and efficacy of mobile technology for skin self-monitoring in this population to encourage earlier presentation to a health professional. By categorising the population by risk, a more individualised approach can be undertaken to improve outcomes of people above population risk. This PhD will be the first series of studies in Australia to test and measure the acceptability and usefulness of skin self-monitoring apps for melanoma from a patient perspective. Information from these studies will help with planning of a larger scale trial to further assess the efficacy of the intervention on clinical outcomes, as well as implementation into clinical practice. This research could potentially impact melanoma outcomes by using effective risk stratified cancer screening and monitoring approaches for the eventual implementation into usual care.