Primary cancer care researchers gather in Toronto for Ca-PRI 2019
CanTest researchers from around the world have descended on the University of Toronto for the Cancer and Primary Care Research International Network (Ca-PRI) annual conference being held from the 21st to 23rd May.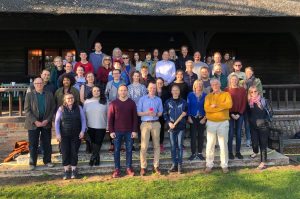 Both Senior and Junior CanTest Faculty are presenting during the event, which includes workshop sessions, oral presentations and an interactive poster session. For this year, the 12th annual conference for Ca-PRI, the theme is 'Cancer Inequities at home and abroad in the age of migration: Roles for primary care'.
Junior Faculty Dr Garth Funston's work on the association between CA125 level, diagnostic interval and stage at diagnosis in ovarian cancer is being presented. This forms part of his CanTest research into tests and tools for the detection of ovarian cancer in primary care. In the same 'Clinical tools to aid in early diagnosis' session, Dr Sarah Bailey will be presenting her work looking at establishing the use and diagnostic performance of faecal immunochemical tests (FITs) for the symptomatic primary care population. During the session on 'Patient and provider perceptions of potential cancer symptoms', work linked to Dr Cristina Renzi's CanTest project on the role of comorbidities in the diagnostic process and use of investigations before a cancer diagnosis will be presented.
Some of the Senior Faculty whose work is being presented includes CanTest co-Director Dr Fiona Walter and Associate Directors Prof Richard Neal and Prof Yoryos Lyratzopoulos, all from the UK, and  international institutional leads Prof Jon Emery from Australia, Prof Peter Vedsted from Denmark and Prof Niek de Wit of the Netherlands. Topics covered will include reducing avoidable delays in diagnosis, patient acceptability of new tests, cancer risk prediction in primary care, clinical tools to aid early diagnosis and behaviour change interventions.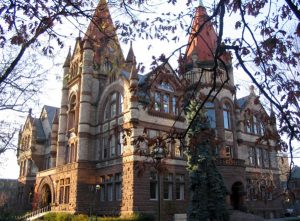 As well as sharing work being carried out as part of the CanTest portfolio, colleagues will take the opportunity presented by the conference to network and establish collaborations with multidisciplinary researchers from disciplines related to research and development in the fields of cancer provision in primary care.
The Cancer and Primary Care Research International Network (Ca-PRI) is an open, multidisciplinary network for researchers in primary cancer care and related areas and was founded in 2008. Ca-PRI promotes greater international collaboration in primary care and cancer research primarily by supporting networking and arranging a yearly conference. Focus is on the role of primary care throughout the cancer journey from prevention to palliative care. The aim of the Ca-PRI Network is to provide a mechanism by which researchers from different countries in this field can come together and share expertise and, ideally, develop new international collaborative proposals.