CanTest at CRUK Early Diagnosis Conference
The Cancer Research UK 5th Biennial Early Diagnosis Research Conference will be taking place on Monday 11th to Wednesday 13th February at the Hilton Birmingham Metropole. It seems you won't be able to move for CanTest Faculty, who will be presenting and chairing throughout the event.
On the first day of the conference, CanTest Research Fellow Dr Marije van Melle, from the University of Cambridge, presents her work on 'Faecal immunochemical test (FIT) to triage patients with lower abdominal symptoms for suspected colorectal cancer in primary care: review of international use and guidelines'. During the same session, attendees will hear from a number of CanTest affiliated researchers, including Dr Paula Bradley from the University of Sunderland, presenting 'Predictive modelling of head and neck cancer from primary care electronic database records', and Dr Catherine Wildenschild Nielsen from Aarhus University talking about 'Diagnostic accuracy of FIT in patients urgently referred for colorectal cancer'. CanTest Associate Director Prof Yoryos Lyratzopoulos will chair a session on 'Sharing insights: research and initiatives to improve public awareness and drive behaviour change', during which Dr Monica Koo, University College London CanTest Research Fellow, will present her work on 'Cancer alarm symptoms at presentation and associated stage at diagnosis'.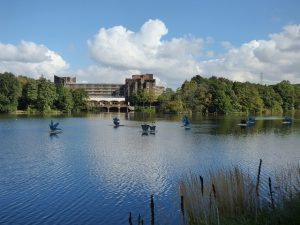 On Wednesday, CanTest Director of Research, Prof Willie Hamilton CBE, will give a keynote presentation on 'Improving earlier diagnosis: reflections and projections from primary care'.  This will summarise progress in the diagnosis of symptomatic cancer over the last 15 years from a primary care perspective and, looking to the future, consider possible changes in the coming years. As well as joining the panel session 'Rising to the challenge – Accelerating shifts in stage', Prof Hamilton will also chair the session on 'Optimising recognition and referral across the patient pathway', during which, Dr Sam Merriel, CanTest Clinical Research Fellow from the University of Exeter, will present his work on 'Integrating multiparametric MRI into prostate cancer diagnostic pathways within the NHS and internationally – A diagnostic pathways mapping study', whilst affiliated researcher Dr Sarah Price, also from the University of Exeter, will talk about 'Exploring the impact of changes in NICE suspected-cancer referral guidelines on time to diagnosis'.
During the afternoon, Dr Fiona Walter, CanTest Director of Faculty, will present work on 'Missed opportunities for diagnosing brain tumours in primary care? Findings from a qualitative study'. In the same session, Dr Monica Koo will talk again, this time about 'Presenting symptoms and time to presentation among teenagers and young adults diagnosed with cancer: Emerging findings from the BRIGHTLIGHT cohort'. Affiliated researcher Dr Yin Zhou from the University of Cambridge will discuss her work on 'Quality of the Diagnostic Process in Patients Presenting with Symptoms Suggestive of Bladder or Kidney Cancer: A Systematic Review'.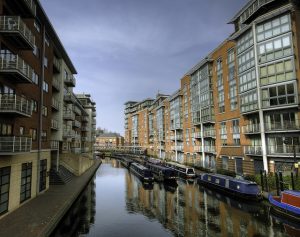 Finally, during the 'FIT in Symptomatic: Emerging evidence and opportunities' session, Dr Sarah Bailey, CanTest Research Fellow from the University of Exeter, will present her work on 'Establishing the optimum threshold value for haemoglobin in faecal immunochemical tests (FITs) for use in the primary care symptomatic population: South West Cancer Alliance FIT programme evaluation'.
CRUK have hosted conferences on early diagnosis research for a number of years. They have covered a broad range of themes and attract researcher, clinicians, patients and policymakers from across the early diagnosis community. This year's theme is '10 years on: accelerating early diagnosis evidence into practice' and the programme will explore latest research findings, their implications on policy and practice, and the future needs and direction for early diagnosis. CanTest are delighted to be a part of this year's event, with both seasoned academics and early career researchers represented.