Development of a primary care head and neck risk assessment tool
Who's involved?
Summary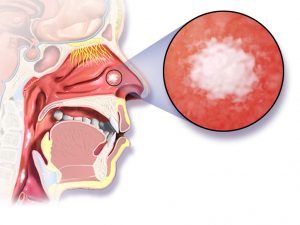 In the UK patients with symptoms suspicious of head and neck cancer (HNC) are referred by General Practitioners (GP) to hospital specialists via a pathway that aims to ensure that patients are seen by a specialist within two weeks.
Symptoms suggestive of HNC include a sore throat, a sore ear, a change in voice or a change in swallowing.  These symptoms are quite common presentations to GPs and are often present without anything obvious on physical examination.  This can cause alarm and anxiety for both the patient and the GP.
Risk assessment tools (RATs) are used by GPs to try and predict current or future disease.  There has been a lot of work in recent years looking at signs and symptoms that can help predict a diagnosis of cancer, much of this work has been in more common cancer sites like lung and colorectal.  Some signs and symptoms of cancer can be quite vague; a RAT will combine signs and symptoms, as well as things like age and smoking history in an easy to use format in the GP's consulting room and help in whether a patient's presentation is more or less likely to be because of an underlying cancer diagnosis.
This study will investigate how GPs feel about RATs that are currently in use and what their views on a new tool to help with referrals for suspected HNC.  During the study, interviews will also be conducted with HNC specialists as well and patients about how they feel about such a tool being used by GPs.  The study aims to see if there is some evidence from existing patient records to help a tool in the future that will assist GPs in referring patients with signs and symptoms of HNC.