Establishing diagnostic accuracy, acceptability and cost-effectiveness of haemoglobin in faecal immunochemical tests (FITs) in the English primary care symptomatic population: a cohort study in the East of England
Introduction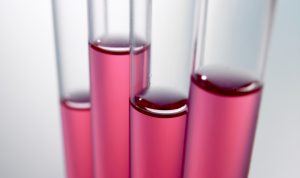 NICE guideline NG12 (2015) recommends urgent referral for patients with alarm symptoms who have a relatively high risk of colorectal cancer. However, many patients with colorectal cancer present with vaguer symptoms. Therefore, the recently published NICE guidance DG30 (2017) suggested a faecal immunochemical test (FIT) for use in primary care for patients whose symptoms suggest possible colorectal cancer, but do not represent a great enough risk of cancer for an urgent referral. FITs measure the amount of haemoglobin in a stool sample and can be used to identify possible colorectal cancer.
The DG30 guideline recommendation was based mostly on evidence of the performance of FITs at diagnosing cancer in patients in secondary care, and in screening studies. How common a disease is in a patient group influences how well the diagnostic test performs, so the results from those studies may not apply to patients being tested in primary care.
As part of a larger project to provide the evidence for primary care symptomatic patients, this mixed methods pragmatic cohort study aims to determine this diagnostic accuracy and acceptability in these symptomatic primary care patients. It will also identify whether thresholds should differ between subgroups and assess the acceptability for primary care physicians and patients. A similar study will be conducted in the southwest of England (PIs Hamilton & Bailey), with different context – e.g assay conduct – but potential for pooling some aspects of analysis and outcome measure.
Project Team
Aims & Objectives
Our study aims to find out how the FIT can help general practitioners (GPs) make decisions about patients with bowel and other problems. The study will guide decisions about which patients need to go to hospital for colonoscopy and which patients can safely stay under the care of their GP.
The primary objective of this study is to determine the diagnostic performance and optimal cut-off point for FITs for the detection of colorectal cancer in a symptomatic primary care population.
Secondary research objectives are:
To determine the clinically optimal thresholds across subgroups (e.g. age, gender, ethnic groups);
To identify potential variation between FIT assays;
To assess primary care use of FITs and impact on referral and testing;
For patients, to assess the acceptability of FIT use in primary care;
For primary care practice staff (GPs, practice nurses (PNs) and practice admin staff) to assess the acceptability of FIT use in primary care.
Methodology 
This study is a pragmatic prospective cohort study of patients for whom a FIT test is requested from primary care. The design is a mixed-methods approach, involving data collection from (1) the patient (following consent), (2) primary care, (3) secondary care, (4) Cancer Registry, (5) Laboratories, and (6) via interviews with patients and their general practice staff (GPs, PNs and practice admin staff).
We will ask all patients aged 40 years and over who are seen by their GP with possible symptoms of colorectal cancer, who do not meet the urgent referral criteria (NICE guideline NG12), and for whom the GP orders a FIT according to new NICE guideline DG30 for their participation and consent.
Outputs & impact
We expect at least two articles to be published from this study (regarding diagnostic accuracy and acceptability).
Together with the FIT Southwest study, we hope to influence future guidelines on FIT in symptomatic primary care patients; to provide the evidence base for the use of FIT and give more guidance on FIT use in different patient groups.
Next steps
This project is currently being setup, hopefully starting commencing April 2019.
Related projects