SPOtting Cancer among Comorbidities (SPOCC) programme: Supporting clinical decision making in patients with symptoms of cancer and pre-existing conditions.
Start Date Jan 2021
Code E20-Aff
Status Ongoing
Project Lead
Prof Jose M Valderas
Others
Prof Yoryos Lyratzopoulos
,
Dr Cristina Renzi
, Dr Christian Von Wagner (all UCL),
Prof Willie Hamilton
,
Dr Sarah Bailey
,
Dr Luke Mounce
, Prof Sarah Dean, Dr Sarah Morgan-Trimmer,
Prof Anne Spencer
, Dr Emma Cockcroft (all Exeter), Sharon Cooper (PPI representative)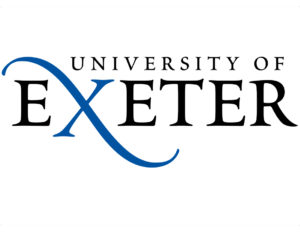 Project Summary
Current recommendations for investigating possible cancer do not take into account the presence of other long term conditions, such as obesity or diabetes. There are multiple reasons that may make it harder to spot possible cancer in these patients and lead to delays in diagnosis and worse survival rates. For example thinking the cancer symptoms are just the pre-existing condition, or ongoing symptoms masking cancer symptoms. We want to improve existing recommendations for investigating possible cancers that take into account other health conditions, and develop and test a new approach to spotting possible cancers in people with long term health conditions
We will carry out 6 linked research studies.
1. Using existing data from general practice and The National Cancer Registration and Analysis Service, we will identify which health conditions are associated with delayed cancer diagnosis.
2. We will interview both patients with pre-existing conditions and GPs to understand their experience and views of spotting possible cancer symptoms in the presence of pre-existing medical conditions.
3. Using a survey which will include imaginary situations, we will try and understand how patients, GP's and nurses respond to and make decisions about possible cancer symptoms in the presence of other conditions.
4. We will use existing data on symptom reporting and cancer diagnosis to estimate the risk of possible cancer for patients with different conditions and symptoms to develop risk assessment tools. These tools could improve how cancer is diagnosed in patients with pre-existing medical conditions.
5. With the help of the knowledge gained in the studies 1 to 4, and collaborating with patient and clinicians, we will develop and test a new approach aimed at reducing the delay in diagnosing cancer in patients with pre-existing conditions.
6. We will look at the cost of this new approach and its "value for money" in terms of improving cancer diagnosis and care of patients.