Prof Matthew Thompson
Senior Faculty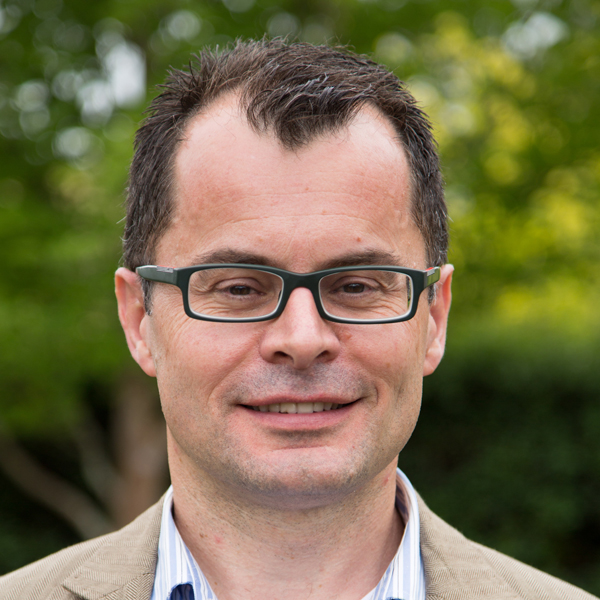 Matthew's research has focussed on improving the diagnosis of serious illness in primary care settings, initially with a focus on childhood illness, and now expanding to the shared issues in diagnosis for cancer. His research has examined the role of clinical features to improving diagnosis, the use of clinical prediction rules and new methods around diagnostic testing.
Matthew is the Director of the Primary Care Innovation Lab at the UW, which is working to bridge gaps between new technology/innovations and the primary care clinical and research settings, to help identify and create evidence for new technologies that could transform diagnosis in general practice. He is currently funded by PCORI in the US to determine new methods for including patient centered outcomes in imaging tests in primary care.
Matthew has worked as a GP in England, and currently works as a Family Physician in a family medicine clinic in Seattle.
Institution
University of Washington (UW), Seattle, US
Areas of Expertise
Early diagnosis, new technology in primary care, mixed methods
Publications
Nicholson BD, Perera R, Thompson MJ. Editorials: The elusive diagnosis of cancer: Testing times. British Journal of General Practice, 2018, 68:676, 510-511
Walter FM, Thompson MJ, Wellwood I, Abel GA, Hamilton W, Johnson M, Lyratzopoulos G, Messenger MP, Neal RD, Rubin G, Singh H, Spencer A, Sutton S, Vedstead P, Emery JD. Evaluating diagnostic strategies for early detection of cancer: the CanTest framework. BMC Cancer, 2019, 19:586
Merriel SWD, Hardy V, Thompson M, Walter FM, Hamilton W. Patient-centered outcomes from multiparametric magnetic resonance imaging (mpMRI) and MRI-guided biopsy for prostate cancer: A systematic review. Journal of the American College of Radiology, 2019, S1546-1440(19)31032-4
Funston G, Van Melle M, Ladegaard Baun M-L, Jensen H, Helsper C, Emery J, Crosbie EJ, Thompson M, Hamilton W, Walter F. Variation in the initial assessment and investigation for ovarian cancer in symptomatic women: a systematic review of international guidelines. BMC Cancer, 2019, 19:1028 doi:10.1186/s12885-019-6211-2
Kobrin SC, Thompson MJ, Sarma EA. A Proposal to Improve the Early Diagnosis of Symptomatic Cancers in the US. Cancer Prevention Research, 2020, doi: 10.1158/1940-6207.CAPR-20-0115.
Forster AS, Rubin G, Emery J, Thompson M, Sutton S, de Wit N, Walter FM, Lyratzopoulos G. Measuring patient experience of diagnostic care and acceptability of testing. De Gruyter, 2021, doi: 10.1515/dx-2020-0112
Achkar MA, Zigman Suchland M, Walter FM, Neal RD, Goulart BHL, Thompson MJ. Experiences along the diagnostic pathway for patients with advanced lung cancer in the USA: a qualitative study. BMJ Open, 2021; 11:e045056, doi: 10.1136/bmjopen-2020-045056
Bradley SH, Thompson MJ, Nicholson BD. Ensuring informed decision-making for cancer screening. Journal of the American Board of Family Medicine, 2021, 34(2), doi: 10.3122/jabfm.2021.02.200353
Hardy V, Yue A, Archer S, Merriel SWD, Thompson M, Emery J, Usher-Smith J, Walter FM. Role of primary care physician factors on diagnostic testing and referral decisions for symptoms of possible cancer: a systematic review. BMJ Open 2022;12:e053732. doi: 10.1136/bmjopen-2021-053732
Sarma EA, Thompson MJ, Bowles EJA, Burnett-Hartman AN, Hubbard RA, Yu O. Patient and tumour characteristics of screening-age adults diagnosed with screen-detected versus symptomatic colon cancer. Colorectal Dis. 2022; 00: 1– 8. doi: 10.1111/codi.16232
Zigman Suchsland M, Kowalski L, Burkhardt HA, Prado MG, Kessler LG, Yetisgen M, Au MA, Stephens KA, Farjah F, Schleyer AM, Walter FM, Neal RD, Lybarger K, Thompson CA, Achkar MA, Sarma EA, Turner G, Thompson M. How Timely Is Diagnosis of Lung Cancer? Cohort Study of Individuals with Lung Cancer Presenting in Ambulatory Care in the United States. Cancers. 2022; 14(23):5756. doi: 10.3390/cancers14235756