Up and coming CanTest researchers celebrate Cancer Research UK grant success
Cancer Research UK has announced the awarding of grants by their Early Detection & Diagnosis Research Committee, including to several early and mid-career CanTest researchers. This significant funding will not only enable them to carry out new research aimed at improving cancer diagnosis, it also provides an important step in developing their research careers. The awards will focus on diverse topics including improving diagnostic pathways, examining Two-Week Wait referrals and identifying ethnic inequalities in cancer diagnosis.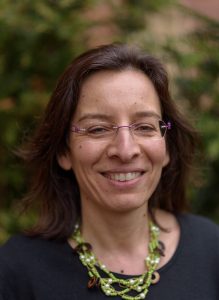 CanTest Faculty member Dr Cristina Renzi, a public health physician and clinical epidemiologist at University College London (UCL), will work with other CanTest colleagues from both UCL and the University of Utrecht on her project 'Variation in timeliness of diagnostic investigations for symptomatic patients and the effect on cancer outcomes: facilitating the implementation of Faster Diagnosis Standards'.
Dr Renzi said of the award:
"CanTest's national and international collaborative network will be extremely valuable both for increasing the quality and impact of this project and in supporting my professional development as principal investigator."
Awarded £118k, this 18 month project aims to provide evidence for supporting the 'Faster Diagnosis Standards' and to improve cancer diagnostic pathways. The research will identify different patient groups that are at higher risk of having their diagnosis delayed, find where these delays occur and evaluate their impact on cancer outcomes. This will help target improvement efforts for reducing emergency and advanced stage cancer diagnosis. In the future, it will also allow disruptions in diagnostic pathways related to Covid 19 to be evaluated.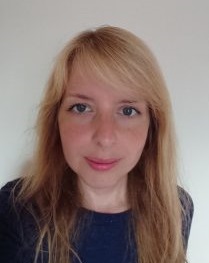 A further grant of £121k is the first awarded to Dr Bianca Wiering, CanTest Faculty and Postdoctoral Research Associate at the University of Exeter. Due to begin in April 2021, this 18 month project will examine the Two-Week Wait referral pathway. Despite this system being in place for two decades, along with various national screening programmes, around a quarter of patients with cancer are diagnosed following a routine referral to hospital by their GP. Some of these patients will have had symptoms that would have qualified for a Two-Week Wait referral under NICE guidelines. Whilst the number of patients who go on to have a cancer diagnosis following a Two-Week Wait referral is well understood, the same cannot be said of routine referrals. The aim of this project is to address this lack of knowledge by profiling routine referrals stemming from a range of symptoms of possible cancer, examining which types of patients are more or less likely to receive routine referrals and how many routine referrals result in cancer.
Prof Gary Abel, CanTest Faculty and co-applicant on the grant, said:
"This grant addressed a direct call from the policy arm of CRUK to provide evidence in this area and will be highly informative in any reconfigurations of cancer diagnostic services or referral guidelines".
Also in Exeter, a £160K award has been granted to Dr Sarah Bailey, CanTest Senior Research Fellow, and Dr Tani Martin, recipient of a CRUK Fellowship, for research that will explore possible ethnic differences in blood markers of common cancers. The two-year research study, due to start early next year, will include CanTest co-Director Prof Willie Hamilton plus fellow Faculty Dr Sam Merriel and Dr Luke Mounce.
Dr Martins said:
"We believe that the findings of this study – alongside those of other ongoing projects in our group – will generate a robust evidence base to influence policy and will provide the foundation for interventions to reduce ethnic inequalities in cancer".
The emergence of the COVID-19 pandemic has increased ethnic inequalities in the burden of diseases, including cancer. Ethnic minorities in the UK have worse outcomes for some cancers and are less likely to report a positive experience of cancer care. It is not understood why, particularly in the context of universally accessible health care. Explaining the 'why' part of the story is crucial to developing effective interventions to tackle ethnic inequalities in cancer. The study will use CPRD-linked cancer registry data to determine the incidence of cancer in people of Black, White, Asian, Mixed, or other ethnicities following abnormal blood test results in primary care.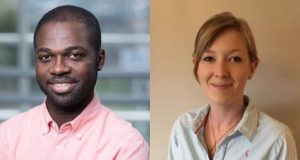 Dr Sarah Bailey said of the award:
 "We are absolutely delighted to receive this funding from CRUK to investigate how blood test results used to identify cancer vary between different ethnic groups. Ethnic minority groups have poorer cancer outcomes compared to white British groups, so strategies to address this inequality are urgently needed".
The success of these CanTest researchers in securing CRUK funding to further their work, particularly after such a turbulent year, is a testament to all their hard work and shows that the future of early detection and diagnosis of cancer research is in safe hands. More information about CRUK's Early Detection & Diagnosis Research Committee funding awards can be found on their webpages.