Dr Bethany Shinkins
Faculty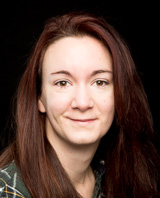 Beth leads the University of Leeds hub of CanTest. She leads a team who specialise in test evaluation research in Leeds and is an Associate Professor of Health Economics at the Leeds Institute of Health Sciences. Her research focuses on the evaluation of medical tests, and she is specifically interested in the evidence used to underpin modelling assumptions around the benefits and harms (including costs) associated with the earlier diagnosis of cancer.
Beth is also Associate Director of the NIHR Leeds In Vitro Diagnostics Co-operative, leading their methodology portfolio. She is working on the Yorkshire Lung Screening Trial, funded by Yorkshire Cancer Research and IDX-LUNG, a biomarker study alongside the NHS England Targeted Lung Health Check programme.
Beth is also supervising Stephen Bradley, who is doing a PhD on the utility of chest x-ray for the diagnosis of lung cancer.
Twitter: @bethshinkins
Follow Beth on Twitter @bethshinkins
View Beth's LinkedIn Profile
Telephone
+44 (0)1133 430873
Institution
University of Leeds, UK
Areas of Expertise
Health Economics, Statistics