Dr Bethany Shinkins
Faculty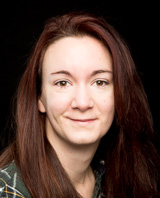 Beth is an Associate Professor at the Academic Unit of Health Economics, University of Leeds and her research primarily focuses on the evaluation of medical tests. She leads the Test Evaluation Group, a multi-disciplinary team that focuses on the economic evaluation of tests. She is a statistician by background and now works as both a statistician and health economist. She is the Methodology Lead for the NIHR Leeds In Vitro Diagnostics Co-operative and she runs an annual course on the economic evaluation of tests.
Beth works on a wide range of applied and methodology projects. Her work with CanTest is focused on the economic evaluation of interventions that promote the earlier diagnosis of cancer.
Specifically, she is evaluating the quality of existing evaluations, both in terms of the evidence used to underpin models and the modelling techniques applied.
Beth is also supervising Stephen Bradley, who is doing a PhD on the utility of chest x-ray for the diagnosis of lung cancer.
Follow Beth on Twitter @bethshinkins
View Beth's LinkedIn Profile
Telephone
+44 (0)1133 430873
Institution
University of Leeds, UK
Areas of Expertise
Health Economics, Statistics