CanTest heads to NCRI Cancer Conference 2018
Look out for CanTest at the UK's largest forum showcasing advances in cancer research, where Senior Faculty will be chairing sessions and presenting at this year's National Cancer Research Institute (NCRI) Cancer Conference being held in Glasgow on the 4-6th November 2018.
With over 1,500 delegates, the NCRI Cancer Conference is the largest forum in the UK for showcasing the latest advances in cancer research. It provides a platform for researchers, clinicians, people affected by cancer and industry representatives to discuss, present and showcase high-quality research and establish new collaborations.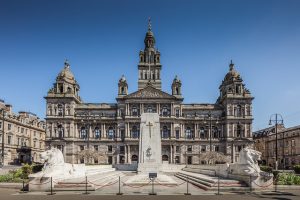 CanTest Director of Faculty, Dr Fiona Walter joined the NCRI Cancer Conference Scientific Committee last year and will be chairing the session on Monday 5th November; "New approaches to cancer diagnostics, from bench to primary care". Speakers will discuss recent advances in the development, evaluation and delivery of cancer tests within primary care, focusing on research to assess the feasibility, acceptability, safety and cost-effectiveness of investigations in a community setting.  During this session, two CanTest Senior Faculty, Prof Richard Neal and Prof Jon Emery will present their work.
Prof Neal will discuss new approaches in the diagnosis of lung cancer, building on the work of the NIHR In-Vitro Diagnostics Cooperative in Leeds, the development of a primary care 'testbed' for such technologies, and the Yorkshire Lung Screening Trial that allows a platform for biomarker collection for patients at higher risk of lung cancer who are undergoing screening in community settings. New approaches to be discussed will include: biomarkers and machine learning developed algorithms based upon multiple biomarkers (using for example, residual testing of samples) and VOCs, and determining the place and value of imaging techniques.
Prof Jon Emery will discuss the use of genomics to tailor screening for colorectal cancer in primary care. Recent studies have begun to identify multiple common single nucleotide polymorphisms (SNPs), which increase the risk of colorectal cancer and could be used to stratify screening. He will present data on a 45 SNP panel for colorectal cancer risk prediction and will compare this approach with alternative methods of risk assessment based on electronic risk assessment tools currently being evaluated in the CRISP Trial.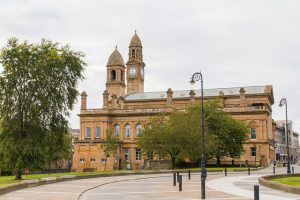 On the final day of the conference, Prof Yoryos Lyratzopoulos, CanTest Associate Director, will chair the session "The burden of cancer due to inequalities and its likely causes". This session will provide an overview of the state-of-the-evidence on the presence, magnitude and likely cause of inequalities in cancer pathways (with particular emphasis on inequalities in screening, diagnosis and treatment) and survival, and their likely causes.
Dr Walter said of CanTest's presence at the conference:
"The NCRI Cancer Conference provides us with a great opportunity to share our CanTest vision and research with a wide community of cancer patients, researchers and clinicians, and gives us opportunities to develop current and new collaborations."
The NCRI is a UK-wide partnership of cancer research funders who work in collaboration to coordinate research related to cancer, to improve the quality and relevance of the research and to accelerate translation of the research into clinical practice for the benefit of patients. As well as hosting the UK's largest Cancer Conference, the NCRI coordinates a range of activities including managing a comprehensive network of Clinical Studies Groups and a clinical trials units group, collating cancer research funding data and run initiatives that address gaps and opportunities in cancer research.