Evaluating ethnic differences in blood markers of cancer in primary care
Project summary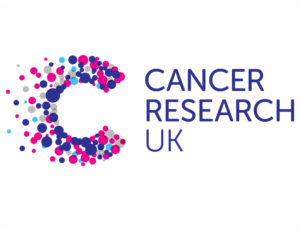 Ethnic minority groups in the UK have poorer cancer outcomes than British White groups. Improving cancer detection strategies for this population may boost UK cancer outcomes and reduce health inequality. The majority of cancers are diagnosed following consultation in primary care, where general practitioners have access to a range of blood tests used in the selection of patients for investigation for possible cancer. Despite evidence of differences in the reference ranges of common blood tests in different ethnic groups, research and guidance on these tests does not take ethnicity into account in setting thresholds for further investigation for suspected cancer. 
Do blood test results used to identify possible cancer in primary care vary between people of different ethnic groups, in terms of their usefulness to predict cancer? 
This cohort study will use English electronic primary care records linked to National Cancer Registration and Analysis Service data to determine the incidence of cancer in people of Black, White, Asian, Mixed, or Other ethnicities following one of the following abnormal blood test results in primary care: platelet count, haemoglobin/mean cell volume, cancer antigen 125 (Ca125), creatine reactive protein (CRP), and serum calcium.  
Currently, standard laboratory reference ranges are applied to blood test results regardless of ethnicity. Our results will enable more precise estimates of cancer risk in patients with abnormal blood test results, 
which will contribute to better diagnosed work-up in primary care and better selection of patients for further investigation for suspected cancer. These results will be used to inform primary care cancer detection practice and policy.  
Publications
Martins T, Abel G, Ukoumunne OC, Mounce LTA, Price S, Lyratzopoulos G, Chinegwundoh F, Hamilton W. Ethnic inequalities in routes to diagnosis of cancer: A population-based UK cohort study. Br J Cancer (2022). doi: 10.1038/s41416-022-01847-x
Barlow M, Down L, Mounce LTA, Merriel SWD, Watson J, Martins T, Bailey SER. Ethnic differences in prostate-specific antigen levels in men without prostate cancer: a systematic review. Prostate Cancer Prostatic Dis. 2022 Dec 1. doi: 10.1038/s41391-022-00613-7