Exploring the complex relationships between pre-existing conditions and cancer diagnosis in an ageing population (PhD)
Project Team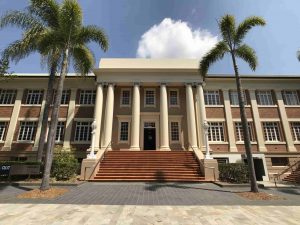 Project Summary
Delayed diagnosis for many cancers is associated with poor survival, and while cancer survival in Australia ranks highly in the world the UK still lags behind.  Early cancer diagnosis is associated with better outcomes and can reduce the high costs of complex end-stage treatments. But the presence of one or more pre-existing health conditions, known to increase with age, are likely to delay cancer diagnosis, either through competing for clinical attention or the attribution of cancer symptoms to pre-existing conditions. The world's population is ageing, with attendant increases in the prevalence both of multiple health conditions and cancer.  Therefore, a better understanding of how pre-existing conditions impact on the selection of patients for cancer testing and the cost-effectiveness of testing is urgently needed.
This is an exciting multi-disciplinary PhD project, exploring the relationship between pre-existing conditions and cancer diagnostics in symptomatic patients in primary care. The project will incorporate the impact on patients of receiving a positive test in terms of anxiety and costs that are often overlooked in economic-evaluations. It will deliver new knowledge and increase research capacity by:
Exploring the extent to which the clinical benefits/outcomes of diagnostic testing for symptomatic patients differ systematically according to pre-existing conditions.
Exploring if patient and practitioner preferences among diagnostic strategies and outcomes of the tests differ systematically according to the presence/type of pre-existing conditions.