Direct access to fast transvaginal ultrasound for earlier diagnosis of ovarian cancer (PhD)
Start Date Feb 2016
Code A1-Aff, PhD
Status Completed
Others
Supervisors: Lone Kjeld Petersen (Odense University Hosp), Margit Deuholm (Aarhus Uni Hosp)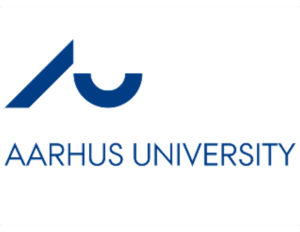 Introduction
Early diagnosis of ovarian cancer (OC) is a challenging task as symptoms are often vague and non-specific. In Denmark, women presenting with high-risk symptoms are eligible for urgent referral through the cancer patient pathway (CPP). However, no fast referral route exists for women presenting with vague non-specific symptoms.
Aims & objectives
This project aimed to investigate the feasibility of providing direct access to transvaginal ultrasound (TVUS) for women presenting in general practice with OC-associated vague, non-specific symptoms that did not fulfil the criteria for urgent referral through the CPP.
This included investigating the GPs referral rate and referral indications, patient-reported symptoms, and the GPs subsequent management of test results and findings from TVUS.
Methodology
In a prospective cohort study, approximately 500 GPs in parts of the Central Denmark Region were offered direct access to TVUS from 1 April 2017 – 30 April 2018.
Outputs & impact
During the study period, a total of 479 women were referred to TVUS. The examination revealed abnormalities in 104 (21.7%) women. Additional investigations were needed in 68 (14.2%) women, of whom seven (1.5%) underwent major surgery, all without complications.
No case of OC was diagnosed during the study period or six-month follow-up. However, three (0.6%) women, all with a positive TVUS, were diagnosed with urogynaecological cancer.
Next steps
Our findings indicate that direct access to TVUS through general practice may be feasible and that GPs use TVUS appropriately. This could be an important pathway to ensure fast evaluation of women with vague non-specific symptoms in general practice. However, there is a need for qualitative studies elucidating possible GP-barriers for the use of direct access to TVUS and studies exploring women's satisfaction, acceptability and experience of referral to direct access TVUS. In addition, research on health economic perspectives is called for, particularly studies on the costs of implementing direct access to TVUS as a diagnostic tool in general practice.
The resulting evidence from the suggested studies could be used to strengthen the development of a large-scale randomised controlled trial, exploring the effects of direct access to TVUS on OC outcomes, e.g. stage at diagnosis, surgical outcomes, survival and patient psychological outcomes.
Related publications
Baun ML, Jensen H, Falborg AZ, Heje HN, Petersen LK, Vedsted P. Ovarian cancer suspicion, urgent referral and time to diagnosis in Danish general practice: a population-based study. Family Practice, 2019, cmz013
Baun ML, Dueholm M, Heje HN, Hamilton W, Petersen LK, Vedsted P. Direct access from general practice to transvaginal ultrasound for early detection of ovarian cancer: a feasibility study. Scandinavian Journal of Primary Care Health, 2021, doi: 10.1080/02813432.2021.1922831