Diagnostic accuracy of FIT in patients urgently referred for colorectal cancer
Project Team
Senior CanTest Lead: Prof Peter Vedsted 
Project Lead: Cathrine Wildenschild Nielsen (Aarhus University, Denmark)
Others involved: Prof Willie Hamilton, Jakob Søgaard Juul (Research Unit for General Practice, Aarhus) Martin Eivindson and Thomas Møller Jensen (both Horsens Hospital), Nete Hornung (Clinical Biochemical Department, Randers Hospital)
Project Summary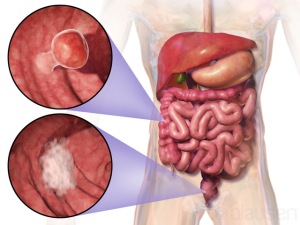 Background: Colorectal cancer (CRC) is among the most frequent types of cancer worldwide, and a leading cause of cancer death. Patients presenting with 'alarm' symptoms of CRC may be referred by their general practitioner (GP) to the Cancer Patient Pathway (CPP) for an urgent diagnostic work-up. Still, the majority of colonoscopies performed in the CPP do not find CRC. Faecal immunochemical tests for haemoglobin (FIT) may aid the GP in deciding whether to refer the patient urgently. We aim to evaluate the diagnostic accuracy and applicability of FIT in this group of patients.
Materials and methods: We invite consecutive patients referred to colonoscopy to collect a faecal sample for FIT measurement. Eligible patients are ≥18 years old, referred to the CPP, and with no previous FIT measurement in their current diagnostic work-up. Participants submit the sample and a consent form when attending for colonoscopy. FIT measurement is conducted using the OC-Sensor DIANA analyser, and results are registered in the clinical laboratory information system. Colonoscopy results are recorded in Danish national health registries. Information on type of alarm symptoms is obtained by mailing a questionnaire to the patients´ GPs.
To assess the diagnostic accuracy of FIT, we calculate the sensitivity, specificity, positive predictive value and negative predictive value of FIT, using colonoscopy as the reference. Measures will be stratified by age, sex and type of alarm symptom.
Results: Enrolment to the study began in March 2018 and plan to collect 1000 FITs in total.
Perspectives: The study will assess whether FIT can be used as a rule-in test in symptomatic patients and will thus contribute valuable data to evaluate the existing referral criteria for the CPP.