A review of clinical guidelines on the diagnosis of cancer in older adults
Start Date Feb 2020
Code L9-Aff
Status Ongoing
Project Lead
Dr Blessing Essang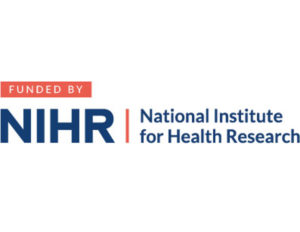 Introduction
A definition of the elderly is specific to socio-economic and cultural factors and varies across different world regions, often roughly associated with the national pension age. The United Nations use over 60 to refer to old age. In High income Organisation for Economic Co-operation and Development (OECD) countries health state and average functioning remain high until the age of 70. In order to capture a large breadth of guidelines we chose over 65 years as the age cut off, keeping in line with the WHO definition.  Therefore, these four index cancers will be the focus of this review. The scope of this review are:
To review all CPGs on the recognition and diagnosis of cancer
Evaluate the quality of guidelines on recognition and diagnosis of cancer
Document the presence of specific recommendations for older adults
Assess the level of evidence at which these recommendations are made
Compare guidelines from different countries exploring consensus and differences
Funding
National Institute for Health Research (NIHR) Academic Clinical Fellowship
Aims & objectives
The aim of this project is to assess the quality of clinical practice guidelines (CPGs) on the recognition and diagnosis of cancer in older adults in order to inform and improve future guidance. Cancers of the breast, prostate, lung and colorectal cancers had the highest incidence in those aged over 65, in addition to greater incidence, there is a larger body of evidence underpinning guideline recommendations for diagnosis.
Methodology
We plan to search Medline, Embase and TRIP databases along with the websites of guideline producing organisations for relevant clinical guidelines. Issuing bodies will be contacted for access to full guidelines if needed. We will include all CPGs published within the last 10 years related to the diagnosis and recognition of symptoms related to suspected cancer in all settings and available in English.
Two reviewers will independently appraise the guidelines using the Appraisal of Guidelines, Research and Evaluation II (AGREE II) instrument. We will collect data on the presence or absence of age in the guidelines. In guidelines where age is mentioned, data extracted will include age thresholds (upper and lower cut offs), and actions to be taken at these thresholds. The clinical evidence underpinning age related recommendations will be assessed according to grade of evidence.
Outputs & impact
Findings will include descriptive comparison between different CPGs, the AGREE II score, their recommendations and the level of underpinning clinical evidence (also presented in tables).
Initial findings from will be presented at local and international conferences. The main findings will be written up for publication in a high-impact, peer reviewed journal. This work is aligned with Dr Dan Jones's work on factors influencing the patient/practitioner decision to investigate or refer older adults with symptoms potentially indicating cancer.