Patient and public involvement at the heart of our work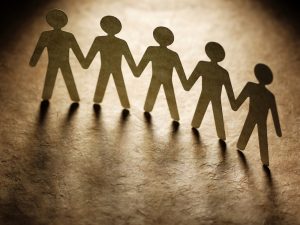 Our Patient and Public Involvement (PPI) lead Margaret Johnson has spoken candidly about what motivates her to participate in cancer diagnosis research and how she wants to support more people to get involved in the work of the CanTest Collaborative.
Margaret has seen many friends and family members affected by cancer but it was her son's leukaemia at the age of 12 that prompted her involvement in health research. Since then, she has spent 20 years drawing on her own experiences to help researchers keep the needs of patients and carers at the heart of what they do:
"By supporting the families of children and adults with cancer over many years, I have built up considerable experience in the things that matter to cancer patients, their carers and families, and have a wide circle of people to go back to for thoughts and ideas."
As well as acting as a voice for patients and carers within the development of research projects, Margaret is keen to ensure the language used to talk about research and its findings is as accessible to the wider public as possible. It is also important that recommendations resulting from the research, such as the introduction of a new diagnostic test or moving an existing test from secondary to primary care, is acceptable to patients.
Willie Hamilton, CanTest Director and lead for research says of patient involvement in CanTest's work:
"Doctors are only needed because patients have illnesses. Researchers only exist because we don't know enough about disease. Easy, and obvious, but it's so simple to forget that. We researchers only have a role to solve patients' problems. Having Margaret – and our other PPI colleagues – aboard really does ensure that message stays at the top of the agenda. "
The other important strand of work Margaret and the PPI team will support is the development and delivery of the first CanTest International School for Cancer Detection Research in Primary Care. Although this year's School is for CanTest and CanTest-aligned researchers, future years will be open to all primary care cancer researchers worldwide. Margaret is keen to support this work in order to make sure the learning and passion about early diagnosis is passed on to other researchers and GPs from around the world.
Fiona Walter, CanTest Director and Faculty Lead says of Margaret's involvement in the CanTest School:
"Patients are at the heart of CanTest, and we're proud to have our PPI co-investigator contributing to the 1st CanTest International School. The junior researchers will hear from Margaret first-hand about the importance of keeping patients and patient views at the centre of all our research."
Margaret is currently working with our national and international institutions to identify local PPI representatives who will support the research undertaken by each of our partners. This will ensure all of CanTest's work is kept grounded in what is most important to patients and carers.
You can find out more about CanTest PPI on our public involvement page.