Impact of the COVID-19 global pandemic on symptomatic diagnosis of cancer – the view from primary care
The COVID-19 pandemic is predicted to increase cancer deaths. Here, CanTest researcher Dr Dan Jones considers the effects of the pandemic on diagnosis of cancer. Dan has co-authored a paper published today in Lancet Oncology with several others including CanTest Associate Director Professor Richard Neal and CanTest Senior Faculty member Dr Suzanne Scott.
As the coronavirus began to take hold in Europe, we watched in horror at the events unfolding in northern Italy. Patients were being cared for in make-shift tents and Italian intensive care doctors were being interviewed with tears in their eyes as they told stories of having to choose which patients got ventilators and which did not.
In the UK, we were told we were a few weeks behind but planning was well underway to ensure the NHS was not overwhelmed by the pandemic. This planning included advice for patients to stay away from health care workers, hospitals and GP practices, the cancellation of all non-essential services in general practice, including general chronic disease health checks, cancer screening and routine investigations. In hospitals all but emergency surgery was cancelled, outpatient appointments and cancer treatments were rearranged or cancelled and areas such as endoscopy suites repurposed for caring for unwell coronavirus patients. On top of all this, new Nightingale hospitals were being built and leisure centres re-designed as recovery centres for patients discharged early from acute hospitals. All of these changes were accepted and understood by the general public, healthcare staff and politicians, especially in the wake of Italy's experience, but at what cost?
Several members of the CanTest team have written a comment article which has been published in Lancet Oncology today considering the effect of the COVID-19 pandemic on the symptomatic diagnosis of cancer.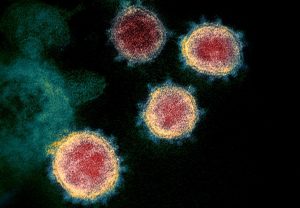 The article has considered the significant impact the pandemic will have on cancer recognition and referral. Case identification will be affected by COVID-19 in multiple ways. With cancer screening on hold it is likely there will be an increase in symptomatic presentation of cancer in general practice. However, when patients do present, they are being assessed by telephone or video consultation which may affect the ability to examine patients and result in missed cues. On top of this there is a reluctance for patients to attend general practice with symptoms in the first place. There may be multiple reasons behind this including anxiety about mixing with patients and healthcare staff for fear of catching the virus, but also a worry about 'bothering the doctor' during a perceived busy time for the NHS. This is being seen in UK national figures, with reports of urgent cancer two week referrals down by 76%. A poll of 1000 patients found that one in ten would not present even with a new lump or mole, with 40% worried about being a burden on the NHS. Even if patients do present and are referred, there is likely to be delay in secondary care. Urgent referrals are being triaged in some areas. There are reduced outpatient appointments and a lack of capacity for some cancer investigations.
We have also considered the effect of the pandemic on patient management and follow up in primary care. Patients with cancer are also being negatively affected by COVID-19. Reports suggest attendance for chemotherapy has fallen by 60%. Patients have faced a difficult decision on the continuation of cancer treatments which may result in increased exposure to and risk from coronavirus, but which postponing could reduce cancer survival. These decisions and the impact of them may need support from primary care staff. In addition to this, the psychological effects of having a cancer diagnosis during the pandemic, of missing treatment and having an increased risk from the virus will be enormous. Macmillan report that 25% of calls to its cancer advice line were from patients anxious about coronavirus. Primary care will be required to support both the mental and physical health of people with cancer.
The COVID-19 pandemic is already predicted to substantially increase cancer deaths. A report from researchers at University College London using modelling suggests cancer deaths could rise by 20000 in England alone. We are now in the fifth week of UK lockdown, the NHS' preparation and the population's successful social distancing seems to have worked. The NHS has not being overwhelmed and the Nightingale hospitals have barely been used, we are in the midst of planning how to get out of lockdown and the easing of restrictions looks imminent. As we highlight in our comment, there is likely to be a huge backlog of potential cancer patients once normal service resumes, and planning for this, should commence immediately.