CanTest Associate Director gives Inaugural Lecture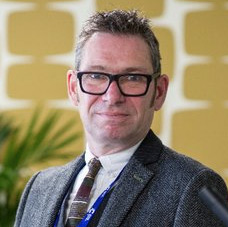 Professor Richard Neal, CanTest Associate Director, is delivering an Inaugural Lecture at the University of Leeds titled "Cancer Diagnosis in General (Practice) – how good is it, and how much better should it be?''
Richard is Professor of Primary Care Oncology at the Academic Unit of Primary Care in the Leeds Institute of Health Sciences, and heads up the CanTest hub in Leeds. His research at the interface of primary care and cancer, informed by his experience as a GP, is vital to CanTest's research work in early diagnosis in primary care.
Professor Neal says:
"I'm delighted to be giving my inaugural lecture at the University of Leeds. It is a unique opportunity for me to showcase research that I am involved in with many wonderful collaborators in Leeds, the rest of the UK and internationally. I will be using the lecture to highlight ways in which cancer diagnosis could be improved and the research that is needed to do this."
Robbie Foy, Professor of Primary Care and Head of Division of Primary Care, Public Health and Palliative Care, University of Leeds adds:
"Richard Neal's work on cancer diagnosis addresses an issue which is critical to patients, practitioners and policy-makers. We expect his cutting-edge collaboration to have a real impact on general practice here and internationally."
The lecture is taking place at 4pm on Tuesday 3 July 2018 in the Leeds Medical School Lecture Theatre, Level 7, Worsley Building. Please register your attendance here.
You can find out more about CanTest's research here.