The diagnostic utility of inflammatory markers in primary care: a prospective cohort study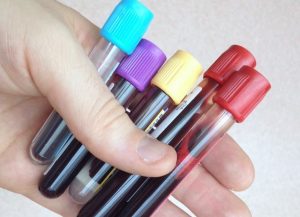 Who is involved?
Senior CanTest Lead: Prof Willie Hamilton
Project Lead: Dr Jessica Watson (University of Bristol)
Others involved: Prof Chris Salisbury, Dr Penny Whiting, Dr Jonathan Banks (all University of Bristol)
Project Summary
This project aims to find out whether blood tests called 'inflammatory markers' could help GPs to diagnose cancer. We will also look at whether they are useful for other important illnesses, such as infections and autoimmune conditions.
Many diseases cause 'inflammation' in the body including infections, auto-immune conditions and cancer. 'Inflammatory markers' are commonly used blood tests which can detect this inflammation.
Inflammatory marker testing is not part of the NICE guidance for cancer diagnosis, except for myeloma. However, studies have shown these tests might be useful in some other cancers.
We will use an anonymised electronic primary care database (called the 'CPRD' www.cprd.com) and look at 160,000 patients with inflammatory marker tests, and 40,000 patients with no inflammatory markers. We will measure how many of these people have a diagnosis of cancer, infection or autoimmune disease in the year after testing. We use this to calculate the chance of serious disease in people with normal or raised inflammatory markers.
This will help GPs dealing with inflammatory marker test results to know when to reassure people, and when to do further tests or referrals to look for cancer, or other serious diseases.