Interventions to encourage early diagnosis of future cancer after a negative urgent referral
Start Date Jun 2021
Code K1-Aff
Status Ongoing
Institution
King's College London
Others
Dr Brian Nicholson (University of Oxford
), Dr
To
m Round, Dr Jo Waller, Dr Ruth Evans
(all King's
),
Carolyn
n Gildea (National Cancer Registration 
and 
Analysis 
Service
),
Debra Smith (PPI representative)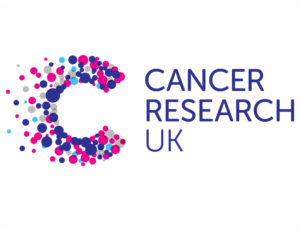 Introduction
When patients visit their doctor with signs/symptoms that could be due to cancer, they may be referred to be seen by a specialist or have a test within two weeks. More than 90% of those referred on this two-week wait (TWW) pathway do not have a cancer diagnosed. They are discharged or treated for other conditions. However, patients with new or ongoing symptoms may not return promptly to their doctor because they were reassured following their previous referral or they don't want to bother their doctor again. This may result in delays in the diagnosis of any future cancers in these patients. Delays in diagnosis may mean the cancer is larger, or has spread around the body, meaning it is harder to treat.
We want to look at the possibility of providing patients with better advice about how to reduce their future cancer risk after they are discharged from a TWW pathway. For instance, patients could be offered information on common cancer signs, when and how to seek help, or advice on taking part in cancer screening. We do not currently know the best way to offer this support in the NHS or what would be acceptable to patients. This project addresses these issues.
Funding
Cancer Research UK £120,193
Aims & objectives
Investigate the occurrence and stage of cancer in each of the 5 years after a negative diagnosis following referral for suspected cancer on the main TWW pathways.
Investigate the feasibility and acceptability to patients and providers of receiving/providing advice and support to encourage early diagnosis of cancer after a negative diagnosis following a TWW referral.
Methodology
Study 1
We will study people who are referred on the TWW pathway for different cancers but are found not to have cancer after investigations have taken place. We will investigate how many of them go on to develop cancer in the following 5 years. We will also record where in the body those cancers develop, how early they are detected and patient factors (e.g. age, gender) to calculate which patients are at most at risk of developing cancer in the future. We will use national cancer datasets which include the (non-identifiable) details of all patients referred for suspected cancer and of cancers diagnosed across England.
Study 2(a)
We will interview healthcare providers who are involved in the TWW pathway to increase our understanding of early diagnosis initiatives in this setting. We will ask about the support that is currently given to patients, and their views about which initiatives might or might not work.
If you are a healthcare professional involved in the TWW pathway and would like to take part, please click here to register your interest or contact Dr Ruth Evans by emailing ruth.e.evans@kcl.ac.uk
Study 2(b)
We will work with our patient and public involvement representatives to look at the implications of the findings from Study 1 and 2(a). The patient and public involvement representatives will help us to refine and develop the content, possible format(s) that might be used, the target group(s) to work with and consider different approaches to encourage early diagnosis of a possible future cancer.
Study 2(c)
We will conduct a postal survey of over 1000 patients who were referred with suspected cancer via the TWW pathway and were discharged without a cancer diagnosis. We will present the different approaches to providing support and measure patients' views of the burden, benefits, understanding and perceived effectiveness of each one. This will indicate how acceptable each approach would be, and ensure initiatives are welcomed by patients and do not cause undue anxiety or burden.
Outputs & impact
This project aims to highlight specific pathways where practice change could be most beneficial. Our research will ensure interventions are implementable within NHS settings, acceptable to patients, and targeted at those most in need. We anticipate this has the potential to make a significant impact to the millions of patients going through suspected cancer pathways.