Abdominal pain in primary care: establishing a clinical profile and diagnostic pathway for identifying cancer
Who is involved?
Senior CanTest Lead: Prof Willie Hamilton
Project Lead: Dr Elizabeth Shephard (University of Exeter)
Project Summary
Abdominal pain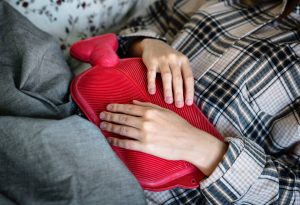 is a symptom commonly reported to United Kingdom general practitioners. It can be a symptom of both transient illness and serious disease; often making its cause difficult for GPs to diagnose. This ambiguity influences GP decision making, such as where to refer the patient for further investigation – thus potentially causing delays in diagnosis. Existing research has shown abdominal pain to be a prior symptom of nine different cancers.
The aim of this research is to examine new cases of unexplained abdominal pain and to a) identify how many go on to have a cancer diagnosis in the next two years; b) categorise which cancers are diagnosed; c) investigate what co-symptoms are present for each cancer site and their impact on the chance of having cancer; d) use the results to recommend a best practice method of investigating abdominal pain; and, e) report what other diagnoses are found.
The results will help to guide GPs into providing appropriate action for patients with unexplained abdominal pain. They will also help to inform future policy on how best to investigate abdominal pain: in the GP surgery using ultrasound or in a specialist diagnostic clinic. New specialist clinics have been established, but have no relevant evidence to help them select the best sequence of tests for patients.