A multimodal electronic capsule for identification of visual and biological markers of early-stage colorectal cancer – Samplecam
Start Date Oct 2022
Code E26-Aff
Status Ongoing
Others
Elena Cojocaru, Shafa Ullah (Royal Marsden Hospital), Robert Kerrison (Surrey), Gerrard Cummins (Birmingham), Heba Sailem (Oxford)
Introduction
Colorectal cancer (CRC) affects up to 5% of the world's population, being the second most common cause of death in the UK. During the Covid-19 pandemic, access to endoscopy units has been severely compromised. Faecal immunohistochemistry test (FIT) has been proposed as an alternative to stratify those patients at risk of developing CRC who need an urgent colonoscopy; however, colonoscopy remains the standard of care. In this project, we propose the development of a small ingestible device called samplecam, which could detect early malignant or pre-malignant lesions through concomitant image collection and endoluminal sampling as an alternative screening method for CRC.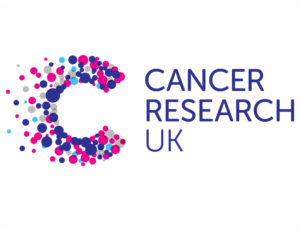 Funding
Cancer Research UK / Medical Research Council / Engineering & Physical Sciences Research Council
Innovation Award (EDDISA-Jan22\100002)
£229,136
Methodology
The project is divided into three complementary work packages (WP) that lay the foundation for developing and translating the Samplecam towards eventual usage in a primary care setting.
WP1: This WP will explore GP and patient attitudes toward using Samplecam to facilitate the early detection of CRC and inform the design and functionality of the capsule. A Theoretical Framework will inform the topic guide for both studies for acceptability and the technology acceptance model.
WP2: For WP2, a feasibility clinical trial will be set up to enrol patients with Lynch syndrome. The patients will undergo a capsule endoscopy close in time to their colonoscopy to build a dataset to validate machine learning models for early detection of CRC. The data collected will be used to validate a ResNet neural network trained to detect subtle changes in mucosal appearance in low-resolution Pillcam footage to a level comparable to that achievable with higher resolution colonoscopy.
WP3: A Samplecam capable of reliable operation under simulated physiological conditions will be designed and developed. This capsule would be able to sample the mucosal lining and the luminal fluid. This will be achieved by a motor-driven mechanical linkage extending from the capsule to gently brush the mucosal lining, while the retraction of the mechanism will cause ingress of the luminal fluid.
Outputs & impact
The various research outcomes from this project will impact multiple areas. Developing new diagnostic triage tests for CRC that can be applied in primary care could help improve the early detection of CRC and ease the demand for endoscopy services. Developing a Samplecam that can accurately detect CRC and is acceptable to patients and clinicians could allow for pilot testing in lower-risk primary care patients with a positive FIT test or those who decline a FIT test. The information on patient and GP surveys may demonstrate greater acceptance of the use of capsule endoscopy at the primary or pre-primary care level in the UK, similar to recent events in the US.
Next steps
Further funding will be sought for further clinical trials to test the efficacies of these technologies and enable greater integration of these technologies into a single platform. This new technology could be used in situations where access to colonoscopies is limited, such as public health emergencies, primary health care or low resource settings with the ultimate aim to improve the early detection of CRC.
11 May 2022: "Towards a toothbrush sensor for passive biomarker monitoring – "Sens Or Pass"