Senior Faculty present at EuroDEM 2018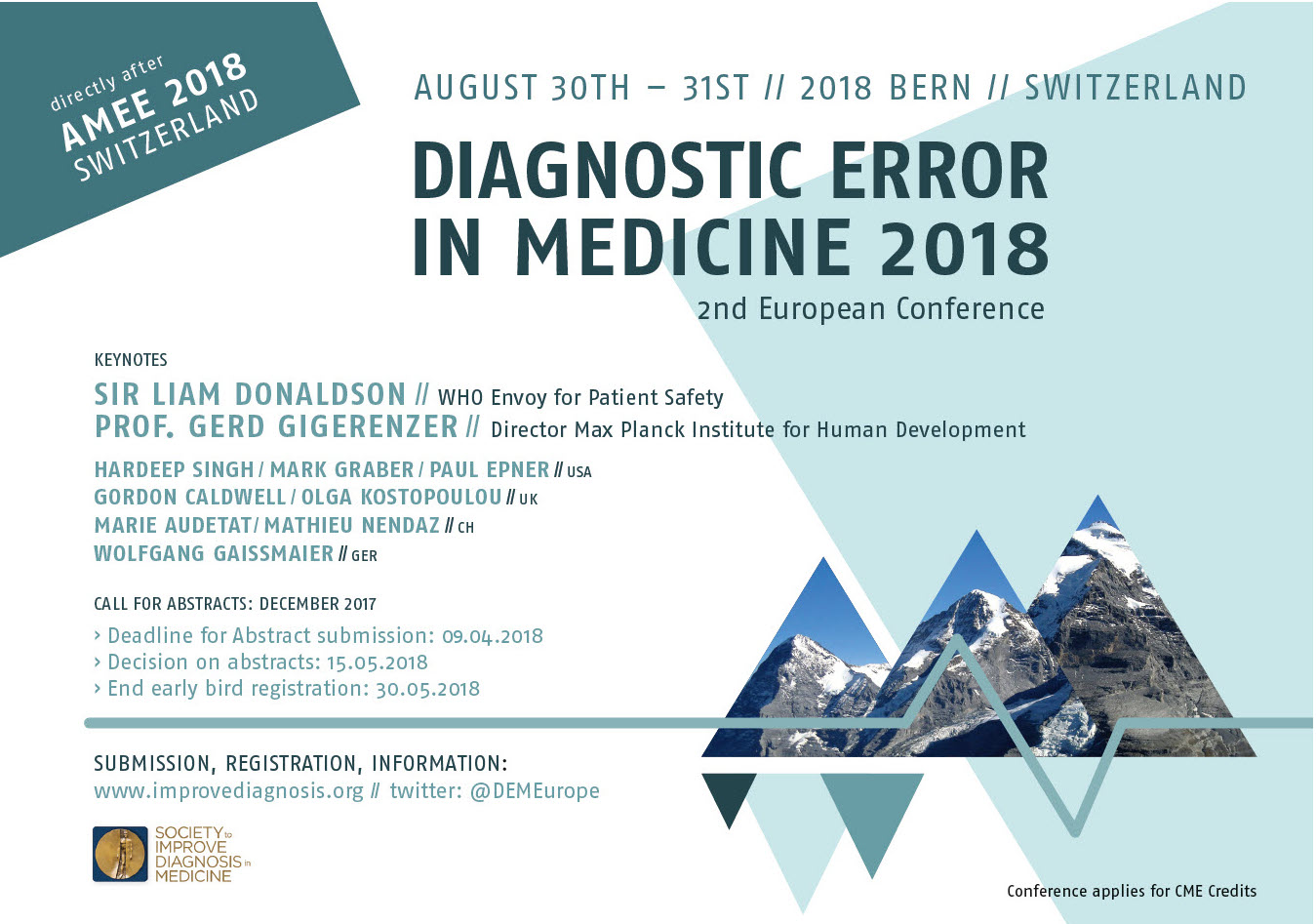 At this year's European Conference on Diagnostic Error in Medicine, to be held in Bern, Switzerland at the end of August, CanTest Senior Faculty Prof Hardeep Singh presents one of the keynote speeches, whilst Prof Yoryos Lyratzopoulos leads a workshop and seminar.
The conference will present the latest research and policy initiatives on diagnostic quality and safety and host multi-disciplinary speakers from a range of scientific disciplines involved in improving diagnosis, including psychology, medical education, clinical and laboratory medicine, human factors engineering, epidemiology, informatics, and quality and safety research.
During his keynote speech, titled "Safer systems for safer diagnosis:  Lessons from a decade of research to help pave the road ahead", Prof Singh will discuss the challenges and opportunities related to understanding and reducing diagnostic error through health-system centred approaches – that is not just focusing on what's in the doctors head but on the broader system-related factors that inevitably influence these thought processes. Topics will include the use of health information technology and data from electronic health records, organisational approaches to measure the problem of diagnostic error and the application of learning health systems approaches to understand and improve diagnosis.
The workshop and seminar "Improving the diagnosis of cancer: Recent UK initiatives, ongoing research priorities, potential lessons for other disease areas and health systems", will be led by Prof Lyratzopoulos. This session will look at how since 2008, the UK government and major charitable research funders have supported a range of policy initiatives, together with population health and healthcare system research projects, to improve the diagnosis of cancer. These policies have transformed both the evidence base and the configuration of health services and pathways for diagnosing cancer in symptomatic patients. Key achievements in this transformational journey will be highlighted, along with a summary of recent research findings. The potential usefulness of UK research and policy to improve the diagnosis of cancer for other disease areas and health systems will also be considered.
EuroDEM 2018 is jointly organised by the Society to Improve Diagnosis in Medicine and Patient Safety Switzerland, you can find out more on the conference website.