Full steam ahead for the Second CanTest International School
The Second CanTest International School for Cancer Detection Research in Primary Care is in less than a month and preparations are almost complete.
A core activity for CanTest, the School aims to build capacity and develop future leaders in the field of early cancer detection research in primary care. This year the School will again take place at Jesus College, Cambridge and will see over 50 invited CanTest Senior and Junior Faculty, and aligned researchers attending.  International researchers from as far afield as Australia and the USA will join colleagues from the UK and Europe during the week from the 8th to the 12th April.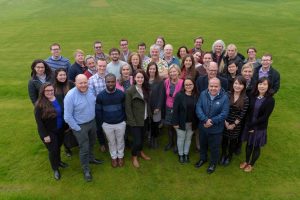 The 2019 School builds upon the success of the 2018 School and offers an exciting timetable of workshops, presentations and masterclasses. Joining us this year is University of Melbourne PhD candidate and School 2018 attendee Frances Martin.  Frances said of the upcoming event:
"I am so excited and can hardly wait to attend the CanTest School again this year. The opportunities it provided to network and get to know fellow early career researchers was an absolute highlight. It was also action-packed with knowledge and information, providing a solid understanding of all things CanTest, which is especially valuable when you're new to the field of cancer diagnostics and primary care research. The senior members were like the who's who of cancer, primary care and health quality research – I regretted not bringing my bibliography for them to sign! Most importantly though, they were approachable, encouraging and helped foster a collaborative and engaging atmosphere."
The School will open with a day of rapid-fire presentations from our Junior Faculty. Followed by a day focusing on emerging technologies for potential use in primary care, featuring a number of external speakers. Day three will see sessions taken over by our CanTest Post-docs, giving them an exciting career development opportunity and a chance to share their expertise. The CanTest Patient & Public Involvement representatives will run a session on day four followed by a showcase event for our External Stakeholder Group. On the final evening, the 2019 Distinguished Lecture will be given by Professor Sir David Spiegelhalter, the Winton Professor of the Public Understanding of Risk at the Faculty of Mathematics, University of Cambridge. This will be followed by a networking reception and formal dinner.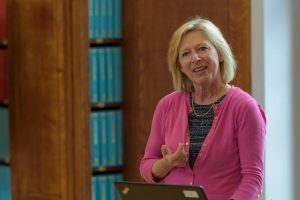 CanTest Director of Faculty and the driving force behind the School, Dr Fiona Walter said:
"The 2018 CanTest International School was a resounding success and the 2019 School looks set to surpass it. With 100% uptake on our invitations, we are very excited to welcome a new group of researchers to join our core Junior Faculty for this year's School. We expect exciting new collaborations to blossom during the week, and to underpin the development of future CanTest projects."
To find out more about the School visit our faculty pages and follow us on twitter @CanTest_PC.