CanTest academics win renowned cancer research award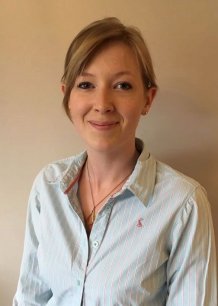 A paper authored by CanTest academics has won Research Paper of the Year under the cancer category in the Royal College for General Practitioners (RCGP) Research Awards.
The paper, published in 2017, found that having a high blood platelet count (thrombocytosis) is a strong indicator of cancer and should be urgently investigated to save lives.
Lead author and CanTest Research Fellow Dr Sarah Bailey said: "I'm delighted that our paper has won this award. Our research found that a substantial number of people could have their cancer diagnosed earlier with the discovery of this risk marker. This really could make a difference in achieving earlier diagnosis."
The study of 50,000 patient records, led by the University of Exeter Medical School, found that more than 11% of men and 6% of women aged 40 and over with thrombocytosis went on to be diagnosed with cancer within a year. They found that this rose to 18% in men and 10% in women if a second raised platelet count was found within six months.
The most commonly diagnosed cancers were lung and colorectal cancer. One-third of patients with thrombocytosis and one of these cancers displayed no other symptoms to cause concern with their GP.
The paper calls for GPs to consider a diagnosis of cancer in patients with unexpected thrombocytosis, to increase early diagnosis which can save lives.
Titled 'Clinical relevance of thrombocytosis in primary care: a prospective cohort study of cancer incidence using English electronic medical records and cancer registry data', the paper is published in the British Journal of General Practice. Authors are Sarah E R Bailey, Obioha C Ukoumunne, Elizabeth A Shephard and Willie Hamilton.