The First CanTest International School Welcomes Attendees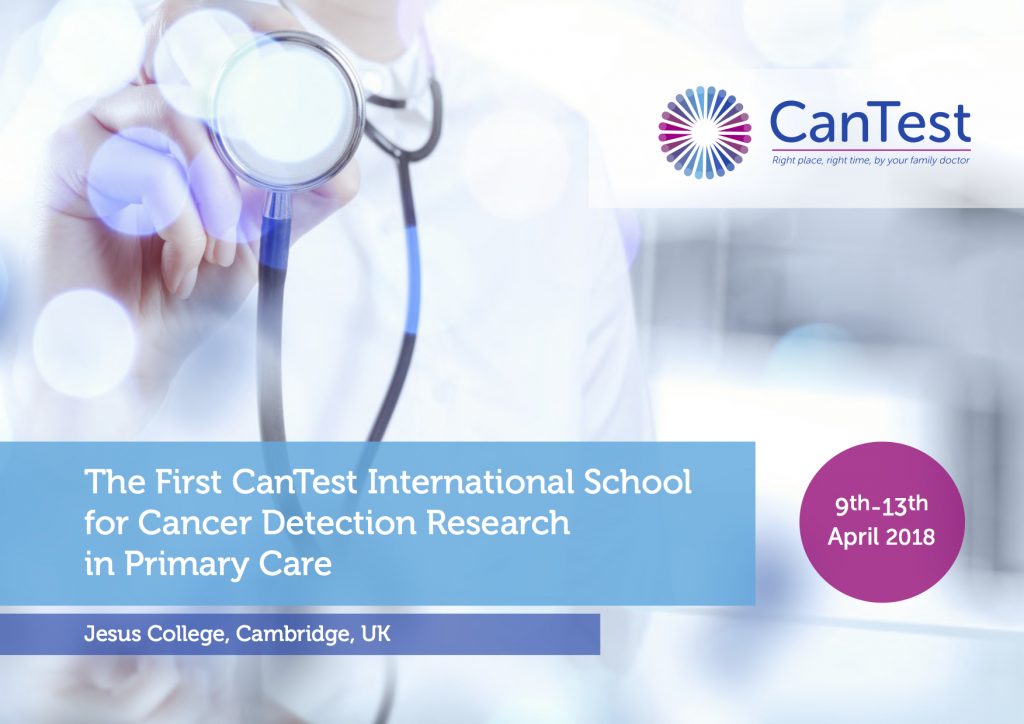 We are delighted to welcome Senior and Junior Faculty to Jesus College, Cambridge UK for the first CanTest International School for Cancer Detection Research in Primary Care. Attendees will be joining us from around the globe for a residential week of teaching and networking.
Supported by Cancer Research UK's first ever Catalyst award, CanTest's vision is to transform the primary care physician's office into a hub of diagnostic excellence for patients who may have undiagnosed cancer – or are at higher risk of cancer. And our first International School is aimed at increasing the capacity and sustainability of clinical cancer detection research in the UK and internationally.
Beginning Monday 9th April, our CanTest co-investigators will lead a week of sessions, workshops and networking. The programme includes talks and debates by Senior Faculty and invited speakers, plus group work and many chances to meet, share work, and develop ideas for collaboration.
We will be joined by Sara Hiom and Fiona Reddington of Cancer Research UK, Professor Patrick Bossuyt from the Academic Medical Center at the University of Amsterdam, among other guests.
Our delegates will stay in en suite accommodation on the peaceful and beautiful Jesus College campus and enjoy delicious meals, including a special three-course dinner and drinks reception. From 2019 onwards the International School will be open to all primary care cancer researchers worldwide, whatever your experience.
For more information visit our Faculty pages, or follow us on twitter for a lively, interactive and stimulating week #CanTestSchool.