Leeds researchers join UKLCC early diagnosis workshop
The UK Lung Cancer Coalition (UKLCC) hosted an early diagnosis workshop in collaboration with Cancer Research UK on 28th November 2018 in London. CanTest researchers from the University of Leeds, Richard Neal and Stephen Bradley were at the meeting to represent views from Primary Care.
UKLCC is an initiative that brings together a whole range of people interested in improving lung cancer, including patient representatives, commissioners, researchers, clinicians and pathway staff.   UKLCC's work has included an ambitious call to improve 10 year lung cancer by 25% by 2025 and a report highlighting the need to streamline patients' time to diagnosis
Chaired by Sara Hiom from Cancer Research UK and Mick Peake from UKLCC, the workshop was an intense and stimulating day. It began with a series of brief, focused presentations on work all over the UK on lung cancer diagnosis, followed by group breakout sessions in which delegates grappled with some of the problems around lung cancer diagnosis and shared possible solutions.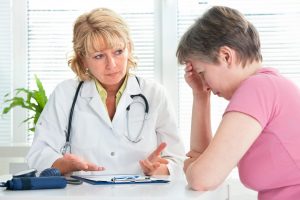 A strong, emerging theme was the need to address the stigma associated with lung cancer. Many contributors reflected that people who smoke feel judged and are less likely to see their doctors when they have symptoms that could be lung cancer.  Prof Kate Brian, of Cardiff University, explained how engagement can be improved by co-producing services to diagnose lung cancer with patients. Kate also explored how patients' relationships with particular with GPs who they trust can be used to help arrange tests when they're needed.
In our presentation we drew on our work on improving cancer diagnosis in General Practice within CanTest.  We highlighted the impressive engagement that GPs have already made with early diagnosis efforts, including by referring more patients, but we argued that better tests may need to be accessible to GPs in the future.
Also from Leeds, Dr Mat Callister presented fascinating data suggesting that efforts in the city to encourage GPs to request more chest x-rays has meant that more patients are being diagnosed earlier and are also living longer as a result.
The event helped us to establish relationships and learn from others working on lung cancer diagnosis.  Plans that delegates planned to take forward included applying learning from different referral pathways which use earlier investigations and creating accessible educational resource for GPs.   We are extremely grateful to UKLCC and Cancer Research UK for organising the meeting and inviting us to take part.