Further evaluation is required for smartphone-aided diagnosis of skin cancer
Skin cancer is one of the most common cancers in the world, and the incidence is increasing. CanTest Director Dr Fiona Walter's most recent research asks, "could skin cancer detection be transformed by innovative technologies such as digital medicine and artificial intelligence, offering the potential for earlier diagnosis and treatment that could improve survival?"
"Recent scientific, policy and public interest has focused on the potential role for algorithm-based smartphone apps used by both patients and by healthcare professionals.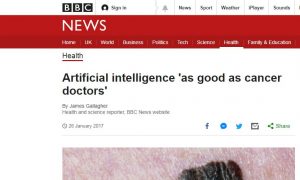 BBC headlines such as: 'Artificial intelligence can identify skin cancer in photographs with the same accuracy as trained doctors, say scientists' have stoked this enthusiasm.
But our 2020 publications suggest that a more cautious approach is needed before these innovative technologies can be used safely in the community and in primary care.
Smartphone apps providing the user with an instant assessment of skin cancer risk are widely available.  A 2018 Cochrane review of only two studies that tried to validate algorithm-based skin apps suggested that there is a high chance of skin cancers being missed.
Our systematic review, led by Prof John Deeks (Birmingham) and Prof Hywel Williams (Nottingham) and published in the British Medical Journal, identified nine eligible studies that evaluated six different apps. The studies showed variable and unreliable test accuracy for all six apps. They used images taken by experts rather than by app users, and hence are not representative of the intended real-life use of these apps where the image quality may be lower, and many did not identify whether low risk lesions were truly benign.
The review concluded that 'the quality of evidence is poor to support the use of these apps to assess skin cancer risk in adults with concerns about new or changing skin lesions'.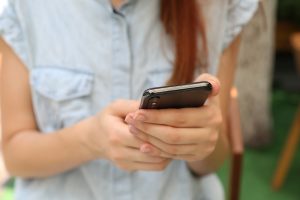 An alternative use for smartphone apps could be to prompt patients to have a timely consultation with their GP. In JAMA Network Open we report an NIHR-funded randomised controlled trial set in primary care in the East of England. The trial examined the question: does a commercially available smartphone app that prompts monthly skin self-monitoring result in individuals with increased risk of melanoma having more timely consultations for skin changes?
In this trial of 238 participants, we found that there were no significant differences in skin consultation rates or measures of skin self-monitoring in the intervention group, although there was also no evidence of psychological harm. We concluded that this approach for people at higher risk of melanoma to self-monitor their skin could not be recommended.
Our Comment in The Lancet Digital Health also explores smartphone-aided detection of skin cancer.  We emphasise the need for rigorous, prospective validation of the AI algorithms among the populations who are intended to use them, to determine whether they lead to earlier detection and improve patient safety and quality of care, while minimising over-investigation.
We conclude that only once validated should these algorithms be incorporated into smartphone apps for patients or clinical decision support for primary care practitioners."
References
Read the papers and comments on which this story is based:
Freeman K, Dinnes J, Chuchu N, Takwoingi Y, Bayliss SE, Matin RN, Jain A, Walter FM, Williams HC, Deeks, JJ. Can algorithm-based smartphone 'apps' accurately assess the risk of skin cancer in adults? A systematic review of diagnostic accuracy studies. Brit Med J 10 Feb 2020
Walter FM, Pannebakker MP, Barclay ME, Mills K, Saunders CL, Murchie P, Corrie P, Hall P, Burrows N, Emery JD. Effect of a Skin Self-monitoring Smartphone Application on Time to Physician Consultation Among Patients With Possible Melanoma: A Phase 2 Randomized Clinical Trial JAMA Netw Open. 2020 Feb 5
Walter FM & Emery JD. Further evaluation is required for smartphone-aided diagnosis of skin cancer. Lancet Digital Health 2020 Feb 20.