British Science Week: spotlight on #SmashingStereotypes
The CanTest Collaborative is so named because we value collaboration and everything it brings – shared knowledge, increased creativity and inclusivity. It helps us bring together the best primary care cancer researchers, working alongside patient and public representatives to achieve results that directly impact patients, carers and frontline medical staff. We collectively research early detection and diagnosis of cancer, with the aim of improving diagnoses and treatments for people across the world.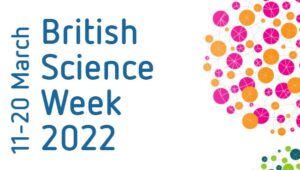 Following International Women's Day last week, which sought to challenge preconceptions via #BreakTheBias, British Science Week, which runs 11-20 March, similarly seeks to challenge the status quo by #SmashingStereotypes. As international collaborators, we recognise the many visible and invisible barriers researchers, patients and carers face. And we set out to support and pave the way for diverse research and researchers, while challenging preconceptions and obstructive behaviours within the medical profession.
Though figures are slowly rising, less than 30% of the world's science researchers are female. So we want shine a light on how much CanTest values a diverse workplace, by supporting women and people of all genders and backgrounds. And, celebrate stories and achievements from female role models within our research family.
Providing a snapshot of a journey into the world of STEMM (Science, Technology, Engineering, Mathematics and Medicine) is CanTest Research Associate Dr Evie Papavasiliou. Below, she shares some of the challenges she overcame to excel in her career and explains what helped shape her decision to influence and impact cancer research and primary care.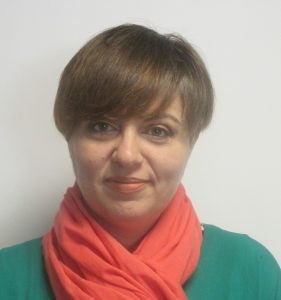 "In 2009 I led the 'Break Gender Stereotypes Give Talent a Chance' initiative, launched as part of a European Commission contract and incorporating 27 EU countries. Its aim was to better understand the benefits of combating gender stereotypes, as these views often act as barriers to performance resulting in reduced competitiveness and wasted talent. I came to realise that action is required, and that different approaches should be taken in order to prevent discrimination based on gender and to give people choices they are entitled to".
Evie can recall many instances where she experienced implicit, and explicit, discriminatory behaviour. On one such occasion a senior expert attempted to pressure Evie, without explanation, to withdraw a paper that had been successfully reviewed and published. Thanks to support from a senior female colleague a rightful resolution was reached. Evie reflects: "it might not be easy to break the bias, or to fight back, when you are being treated differently or unfairly but you can protect yourself from the strong emotions that being the target of discrimination can stir up. Eleanor Roosevelt said "no one can make you feel inferior without your consent". It is in your hands to not allow others and their behaviour to affect you and interfere with the course of your life."
Increasingly, there are a greater number of diverse role models within STEMM and a variety of roles and routes in to the industry. However, Evie says, smashing stereotypes is something that requires urgent attention: "being different should be valued in an era that promotes diversity and inclusion. However, my start in STEMM – teaching psychology to undergraduate students of medicine – demonstrates that this is not always the case. The students were quite dismissive of the subject, thinking of it as either irrelevant or unnecessary at best or a complete waste of time at worst. It required hard work and lots of effort to make them realise that being aware of basic concepts of psychology could broaden their understanding of medicine. It was vital to take a stand and illustrate that what could be thought of as different can add value."
Evie has taken many notable steps in her career so far as an experienced qualitative researcher and systematic reviewer. Alongside her background in psychology, her research has encompassed pain and symptom management, palliative care and end-of-life care.
In 2011, Evie was awarded a prestigious Marie Sklodowska-Curie PhD Fellowship. In 2014, when she received her PhD in journal format she felt immense pride that her work could make an impact on the field. Last year, Evie joined the CanTest team at the University of Cambridge and looks forward to many more achievements worthy of celebration in the future. She is an inspirational member of the team whose insights and skills are greatly valued, and the impact of her research will be welcomed by patients and colleagues.