Achieving earlier cancer diagnosis in primary care using routine blood test results: a study using US healthcare claims data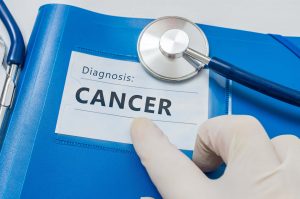 Project Team
Project Summary
Recent findings from the University of Exeter have demonstrated the importance of routinely collected blood test results in predicting a future cancer diagnosis. The elements of a blood test that can help with this include counts of different cell types in the blood. In this study, we want to build on the results of those previous studies to find out more about the link between different counts and measures of cell types in the blood using US healthcare claims data from OptumLabs. The proposed study has three phases:
Replicate our findings about platelet count and cancer diagnosis with the US data
Find out more about how different blood cell types interact with each of the lung cancer sub-types (small cell carcinoma, adenocarcinoma, squamous cell carcinoma, and large cell carcinoma)
Use advanced data science techniques known as machine learning to develop a tool that can predict if a person has an undiagnosed cancer, based on their blood test results.