We are delighted to have had Patient and Public Involvement (PPI) in CanTest from its inception. Patients' views are at the core of the programme and will be represented throughout the research lifecycle, in the development of the International School for Cancer Detection Research, on funding applications, and on the steering and stakeholder groups. The lead for CanTest PPI is Margaret Johnson. She talks below about what motivates her involvement in early detection research and how she is developing the PPI role across the CanTest partnership.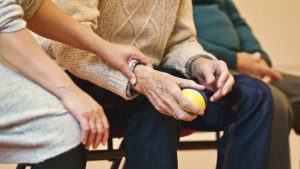 If asked for one thing we would want for our family and friends, and of course ourselves, I'm pretty sure many of us would say "good health". If this wasn't to be, we would probably hope for any illness to be found quickly and to be treated as soon as possible.
This is by far the most important thing with cancer – to find it early. It is much easier to treat and treatment is more successful. With the present system, if our family doctor (GP) suspects cancer, we have to wait for tests to be arranged, travel to hospital for these to be carried out and then wait again for the results, potentially delaying diagnosis and treatment.
Most of us would love to be able to go to our GP when we have a health problem and undergo tests there and then, especially if these problems indicate a possible cancer. Hopefully this would result in a diagnosis as soon as possible, a much faster route to treatment and a much better chance of success. This would of course be quite a big change from the present system where we have to travel somewhere less local for tests – waiting and queuing.
Having had several cases of cancer in my family from breast and bowel, to melanoma and the blood cancers, along with very close friends with pancreatic, prostate, ovarian, skin and brain cancers, as well as mesothelioma (caused by asbestos dust), I have built up a fair amount of knowledge about cancer diagnosis and treatment. Unfortunately, all but my father's lymphoma and the prostate and skin cancers were diagnosed too late for successful treatment. It was my son's leukaemia at the age of 12 that motivated me to become involved in health research. By supporting the families of children and adults with cancer over many years, I have built up considerable experience in the things that matter to cancer patients, their carers and families, and have a wide circle of people to go back to for thoughts and ideas.
I have been involved in a variety of research over the last 20 years and fortunately this experience helped with my Dad's early diagnosis. The knowledge and understanding gained from my research involvement led me to recognise alarming symptoms, which seemed likely to be cancer. From this I became increasingly interested in early diagnosis and how it can be achieved. I was delighted to be invited as one of the lay representatives for the Cambridge based SYMPTOM study looking at the early signs of some cancers and then the five year DISCOVERY programme. This latter study recognised the importance of individuals as possible future cancer patients being able to help themselves through awareness of the signs of cancer. It also recognised the need to help family doctors identify the signs of cancers when patients ask for advice about their health problems. Working with many of the same team, I am now involved in CanTest as the Patient and Public Involvement Lead.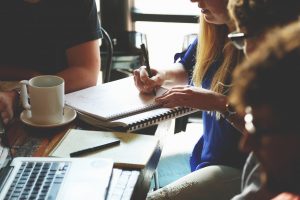 I am particularly passionate about patients being involved in research but in order to do this, the information they are given must be easily understood. Hence the language of information is vital for both lay involvement and to enable patients to take part. Another very important role is to keep the research focused on the areas that are most important and acceptable to patients, as well as their carers who are often family members. Researchers can then concentrate on perfecting their methods and carrying out the research in the best and quickest way possible.
Probably one of the earliest of my own contributions to CanTest was helping decide on the wording of the strapline for CanTest – the language used had to be understood by everyone. I attend all the Steering Group meetings and am kept informed about all activity. It is known that I will contribute and more importantly, my views are listened to. Another important part of CanTest is the development of a training programme that will hopefully continue long after the programme has finished. This will make sure the learning and passion about early diagnosis is passed on to other researchers and especially GPs. CanTest PPI will work in partnership with doctors and researchers here too.
To keep the work of CanTest grounded in what is most important to patients and carers, and whether diagnostic tests will be acceptable, we want to make sure we have patient and public involvement in all projects, across all of our partners. I am privileged to lead on PPI and welcome contact from anyone who feels they would like to be involved. I will be available to support you and hopefully keep you interested for the whole time that CanTest runs, even instilling a passion that will make you want to be involved in other research – using the experience you already have and will build up.
As the CanTest programme develops, we will include the details of all those involved in PPI on this part of the website, along with the projects each person is helping with. Updates on PPI work will also be included, to share learning and keep others interested.